Table of Contents



Site Page Counts
Public: 561
Restricted: 63

A family portrait.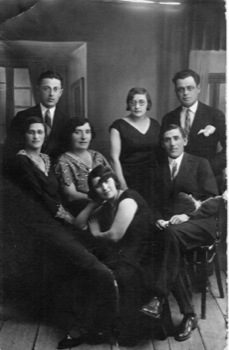 The Goldfarbs of Wysokie Litewskie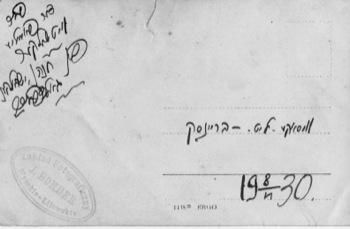 (photo reverse)
On the reverse, the text, in Yiddish:
To the family Vitshulker
from Hannah [and] Yisrael'ke Goldfarb
Visoki Lit – Breinsk -- 8 VI 1930
The photographer is J. (Judel) Bonder of Wysokie Litewskie.
Notes: This studio photo contains remarkable detail -- click on the thumbnail to see a larger version.
---