Table of Contents



Site Page Counts
Public: 561
Restricted: 63

In 1938 my family, living in Tel Aviv, received a photo from my cousin, Chana'le, in Wysokie-Litewskie: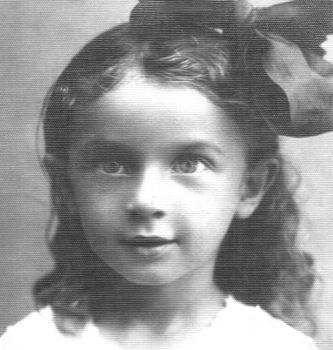 Chana'le
Chana'le, my first cousin, was born within a few months of my own birth in 1935. We were both named Khana/Chana after our grandmother, who died when my father, Betzalel-Tzalke, was 4 years old and his brother, Nachman-Nachke, was even younger.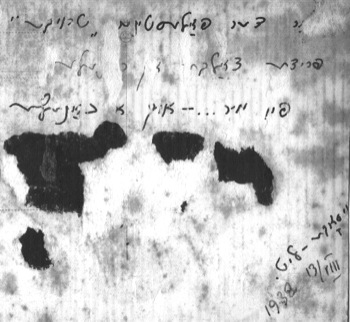 Reverse
In Yiddish:
To the "threesome" Palestiners:

Tzalke, Frieda, and Chana'le

From me, also a Chana'le…

Visoke-Lit 13 of August 1938
Tzalke was my father, Frieda was my mother. The third addressee was me.

Hannah Kadmon

Notes: Chana'le: A diminutive of Chana. Palestiners: We were addressed as natives of Palestine at this time because Israel as a state did not exist until 1948 and the area was Palestine under the British mandate.
---