Ahuva, known as Leiba, born to the Zajac family on Purim in 1911 to a family of 6 –  5 daughters and 1 son: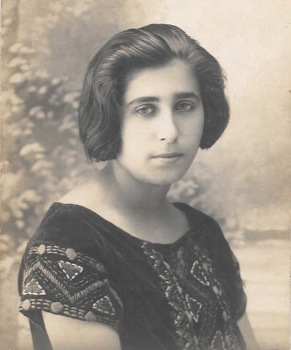 Postcard photo: My Grandmother Ahuva
Her father was Arye.

She knew my grandfather, Moshe Friedman, in Wysokie Litewskie. In 1933, he came to Eretz Israel. She arrived in 1934 on a fictiitious marriage certificate, and they were officially married in Israel.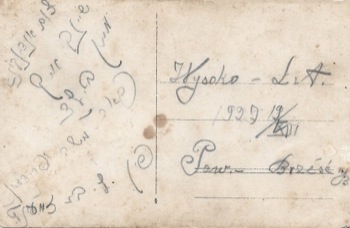 Reverse
Translation of text on the reverse:
Ahuva:
As a souvenir I send you my photo for Moshe Friedman.
From L.B. Zientz
Vysoko Lit.
19 of August 1927 ..
---