Table of Contents



Site Page Counts
Public: 561
Restricted: 63

The modern town, Vysokoye, is located in the Kamenets District, Brest Region, of the Republic of Belarus

The Pulva River flows through the town. The Pulva -- which is now reduced by flood control projects to what would be known in the U.S. as a creek-- flows into the Bug River. Probably the Jewish inhabitants referred to it as the Tych, i.e. "the river".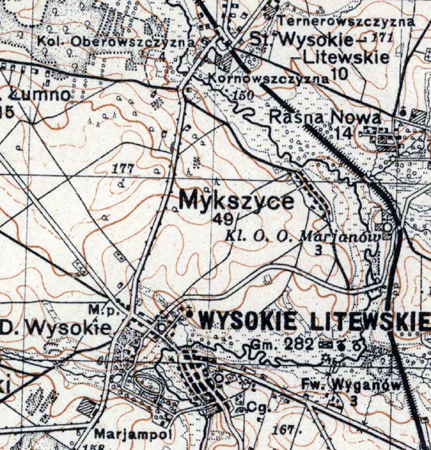 A small portion of a 1:100k scale 1930's Polish military map, courtesy of mapywig.org

The railway station for the town is located about 5km (3 miles) north. On the inter-war Polish map, it is designated St. Wysokie Litewskie.
---